Central

High School




Class Of 1969
Calling all 228ers!
This is it. This is our year. The 50th anniversary of our graduation in 1969. Geez! Can you believe it?
Our Reunion is planned for the weekend of November 8-10, 2019 beginning with a not-to-be-missed school tour on Friday, November 8th and a cocktail reception on Friday evening. The MAIN EVENT begins with a cocktail reception on the 33rd floor of the Loews Hotel in center city with panoramic views of Philadelphia followed by a dinner reception. Guests are welcome!
Please see the reunion invite for the rest of the details or go to www.reuniondb.com.
See you in November!
YAMO!
Kap and the Reunion Committee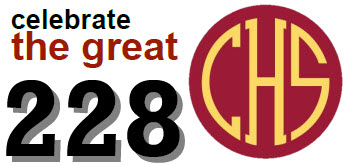 November 8-10, 2019
ANNOUNCEMENTS
Things to do or see when not at the 228 reunion activities: Historic Mile (ie) Independence Hall, Liberty Bell etc. Jewish History Museum. Revolutionary War Museum. Constitution Center. City Hall Tower. Liberty One Observation Deck. Zoo. Art Museum. Mutter Museum. Reading Terminal Market. Penn's Landing. Rodin. Mutter. Franklin Institute. Masonic Temple. South Street. City Tavern.
These are all self guided so team up and see Philly 50 years later.